At Granville we are determined to set the Gold Standard when it comes to motor oil and now we are pleased to reveal our new look Engine Specific range to reflect that.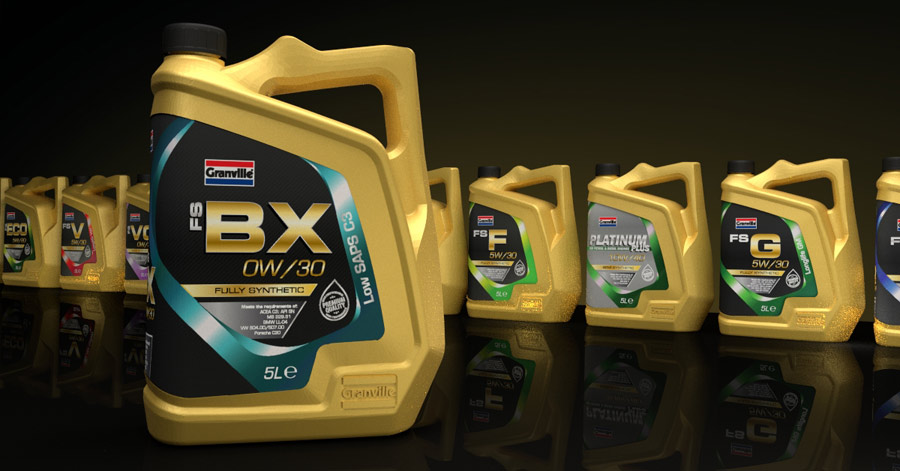 The refreshed packaging comes as a result of months of research and development to bring our Customers a range of improved formula Engine Specific Oils which you can be confident will care for your engine as well as looking great on the shelf.
The updated bottle design features 3 way holographic labels which allow the bottles to be stored either front-facing or side-on to make efficient use of shelf space. The formulas of our Engine Specific range have also been upgraded and rationalized to cover more specifications and to improve quality.
"The re-launch of the highly successful Engine Specific Oil range from Granville reflects the ever changing engine lubricant market," said Simon Marston, Special Projects Manager for Granville Oil and Chemicals, "FS-BX 0W/30 is our first lower viscosity oil which is suitable for vehicles fitted with exhaust emission after treatment devices.
"We have also updated various lubricants in our range including Topaz 0W/30 which has been renamed FS-VC 0W/30 and now has a Volvo passenger car specification. FS 5W/40 and FS-D 5W/40 have been upgraded to single product, FS-ZT 5W/40, a full SAPS product with improved specs, and both FS-M 5W/30 and FS-F 5W/30 now meet specifications for Jaguar/Land Rover."
For more information about the updated FS Range, contact the Granville sales team or your local Area Sales Manager.